Live Web Cams 140407 - 1320

-->
Stevenson, Washington
Beach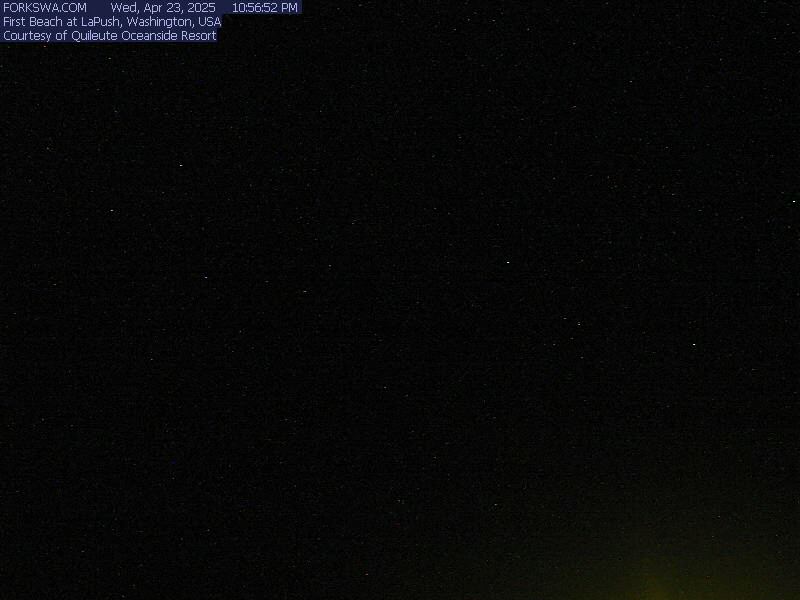 Ferry Dock
Grace Phipps ?@grace_phipps
Tigerstripe: "mama. You didn't read enough books about me this year." "I know Tigerstripe , but there are only two with you in them to begin with." Tigerstripe: "there should be more mama" "I agree Tigerstripe." Tigerstripe: "I also think you read too much Bukowski." "I supposed you could be right about that too." Tigerstripe: "You should read Joyce." "Okay, don't get ahead of yourself, you're a cat." Tigerstripe: "okay mama....meow"
Grace Phipps ?@grace_phipps
Plopping down in the snow and looking up at big snowflakes drifting down was one of the happiest things I've ever done. #BigColdWhiteBlanket
demetria lovato ?@ddlovato
It's not about looking in shape, it's about being emotionally and physically in shape from the INSIDE out.. #ScrewNewYearsImStartingNOW ????
demetria lovato ?@ddlovato
Seeing some of my fans get so excited because they got tickets for my tour for Christmas makes me so happy... Means so much to me ??????
Grace Phipps ?@grace_phipps
Oh, don't forget to eat some black eyed peas today for good luck :).
Daniella Monet ?@DaniellaMonet
Don't rush to grow up. Enjoy every stage of your life. Cherish being young and carefree, and remember yolo. -D
Jennette McCurdy ?@jennettemccurdy
Time to rid ourselves of last year's mistakes and make way for worse ones! We're coming at you, 2014, with big appetites.
Dove Cameron ?@DoveCameron
Of all of the things in the world, jazz riffing is my favorite thing of all the things. And baking. Also, fuzzy socks.
Dove Cameron ?@DoveCameron
Ten mile hike with this creature
Dove Cameron ?@DoveCameron
Ten mile hike with this creature
Dove Cameron ?@DoveCameron
Wait I just saw this now. I have enough energy to keep Disneyland running for a week, how do you all put up with me?!
Grace Phipps ?@grace_phipps
But all I really want for Christmas is to talk in a 1940s midatlantic accent and get away with it.
Tasie Lawrence ?@tasieD
I always simmer with anger when my family make me watch the Doctor Who Xmas special with them. Stupids Darlics.
Dove Cameron
Latest movies and shows
6 days ago · Golan Heights Lookout Had such a fun day messing around in the fields in this little 4-wheeler. But looming over me is still the fact that just over that hill a civil war is being fought and millions of people are suffering. It's easy to live so care free and forget about how lucky you are for no reason other than simply where you are born. Today was a harsh reminder of that reality. I hope that the children on the other side of that hill can one day run through their fields without a care in the world too.
Anacortes, WA
Debby Ryan
Here's a simple recipe to make some yummy treats! These are super easy and really fun to make. We call them unicorn bites because I love to add sprinkles to the mix; you can use fun shapes, colors, seasonal themes, or whatever your favorite sprinkles are. It's pretty much a scientific fact that funfetti gives you magic super powers.
Debby Ryan ?@DebbyRyan
This was the exact moment I realized I was doing something I never even dreamed would happen to me.
Ingredients
What You'll Need: •1 box of cake mix •1 case of your favorite sprinkles •1 can of frosting •1 bag of white chocolate chips
Instructions:
Start by preheating your oven, and make the cake following the instructions on the box. I like to bake them as cupcakes so more of the dough gets cooked and toasty. Be sure to let the cake (or cupcakes) cool long enough or the dough won't crumble and hold the shape correctly. Now, we get messy! Make sure you're all washed because this is the hands-on part. Crumble about half of the baked cakes into a big bowl and start by mixing in a few spoons of frosting. Keep alternating ingredients until you find the perfect balance of cake ball deliciousness. Spoiler alert: These are about to be coated in sweetness, so make sure you don't overdo it on the icing! Using two hands, roll cake into small, circular balls so that each one holds its shape. About two inches in size is a good start. Tip: You can a little extra frosting if they need help staying together! If you're feeling creative, now is the time to consider adding a little surprise in the middle of your bites. Again, I'm a sprinkle girl myself, but an M&M, a Hershey's kiss, or even some tie-dyed food coloring will jazz them right up! Once you rolled all your bites, put them into the freezer for about 10-15 minutes or until they are firm. While those cool, melt down the white chocolate chips and pour them into a little bowl. Pull those chilled bites out, and dip; half way, all the way, double layers, it's up to you. Toss some sprinkles on and you're all done! I wanna see how you make these yours! Tag me in your Instagram photo (@whoisdebbyanyway), you unicorn you. XOX, Debby
bella thorne ?@bellathorne
First and foremost I am thankful to GOD, in him all things are possible.
Daniella Monet ?@DaniellaMonet
I. Ate. So. Much. ??
Elizabrth Gillies
lizgillz ()Elizabrth Gillies)
1 week ago - Impulsively adopted this little guy today. He looks like a tiger. I love him.
dovecameron (Dove Cameron)
Matching Buzz Lightyear sweatshirts, fully equipped with laser sound effects. Because we're adults.
csunshine (Caroline Sunshine)
"Love, like everything else in life, should be a discovery, an adventure, and like most adventures, you don't know you're having one until you're right in the middle of it"
whoisdebbyanyway (Debby Ryan)
sometimes after a long day, I'll hang upsidedown to where my cat is, so as to show him that he's a priority
Jade Ramsey ?@Jade_Ramsey
.....and had a second roast dinner on boxing day
dovecameron
My little creatures. Are they not the cutest things you've ever seen?
Debby Ryan ?@DebbyRyan
This, friends, is a fried avocado taco. And it is everything I didn't know I was missing. #omg #youcompleteme #vegan
Debby Ryan ?@DebbyRyan
all of the things that are me, you'll find on my bookshelf.
Klariza Clayton ?@klarizaclayton
Tea and macaroons in the sunshine with @katprescott77 pic.twitter.com/ICOvcrh0nN
Klariza Clayton ?@klarizaclayton
Love my new socks from @jacqueshawk #ilovepresents pic.twitter.com/VSCl1A8pt5
Ariana Grande ?@ArianaGrande
Beyond exhausted after a full hour day of press and interviews in Paris. I love this city so much. Off to London tonight. Hope everybody's had a good day. :) p.s. I look sad but I'm not, just sleepy.
Ariana Grande ?@ArianaGrande
Wish I could visit Chanel on my lunch breaks at home...
Ariana Grande ?@ArianaGrande
Interviews all morning in my favorite city in the world, Paris
Ariana Grande ?@ArianaGrande
Bon jour ??
bella thorne @bellathorne
babu love...
Debby Ryan ?@DebbyRyan
Spaghetti Sunday just got fancy.
bella thorne @bellathorne
Missing you.
bella thorne @bellathorne
These moments... I love you! Happy birthday @zendayamaree I wish I was there with you for your 17th!!
bella thorne @bellathorne
Sometimes you lose beautiful things.
bella thorne @bellathorne
But a mermaid has no tears, and therefore she suffers
-->